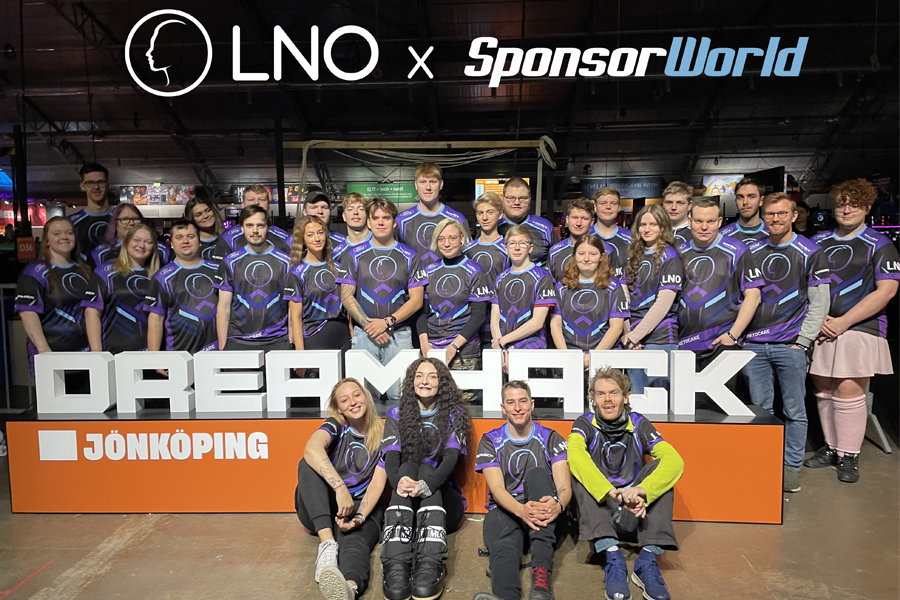 Working together to create something incredible
A tale of our gratitude towards SponsorWorld for helping us make it possible to create unforgettable experiences for our community members, while we went to Dreamhack Winter last year.
First of all, the trip to Dreamhack last year was a huge success. There's no denying that we at LNO – our inclusive gaming community – had a blast. One of the things that symbolizes our community as a whole, were the Jerseys we all wore there. You always knew if a member was close by, and no doubt it created a feeling of belonging to a group and not just an individual with thousands of participants. The Jerseys stood out positively in the crowd and gave our teams playing in tournaments a huge boost to their competitive minds. Adding to that, they are made of incredibly comfortable breathable material when sitting in a hall with thousands of heat producing computers. We have SponsorWorld to thank for that.
When we first approached SponsorWorld about creating jerseys for us, we weren't sure what to expect. We had a vision in mind, but we weren't sure if it would be possible to bring it to life. However, the team at SponsorWorld went above and beyond to make sure of that. It was evident that they took pride in creating something special for our community. They still do with lots of other merchandise, not just clothes, but a big variety. Be sure to check out our merch shop!
The story doesn't end there though. Unfortunately the Jerseys got delayed during shipping, and almost didn't make it in time for the event. The Jerseys were supposed to arrive before we departed from Denmark to Sweden, but didn't make it in time. To our rescue, Sponsor World changed that. They found solutions to get the Jerseys all the way to Sweden, just in time for when we needed them the most.
We were blown away by their dedication, but SponsorWorld's support didn't stop there. They also came through for us when we were in a time of need financially. With the continuous inflation, it was difficult to keep the trip to our own standards for the community members. Without their generosity, we might not have been able to make the trip as it was, to Dreamhack. We are eternally grateful for the support that they have shown us, and we can't thank them enough for being a part of our journey. So, to the team at SponsorWorld, thank you from the bottom of our hearts. You have been a lifesaver and a valued member of our community. We can't wait to see what the future holds for our partnership. Here's to many more Dreamhacks and many more amazing jerseys!